WHITE LABEL PPC SOLUTIONS
WE MANAGE YOUR CLIENTS'
GOOGLE ADS
SO YOU CAN GROW YOUR AGENCY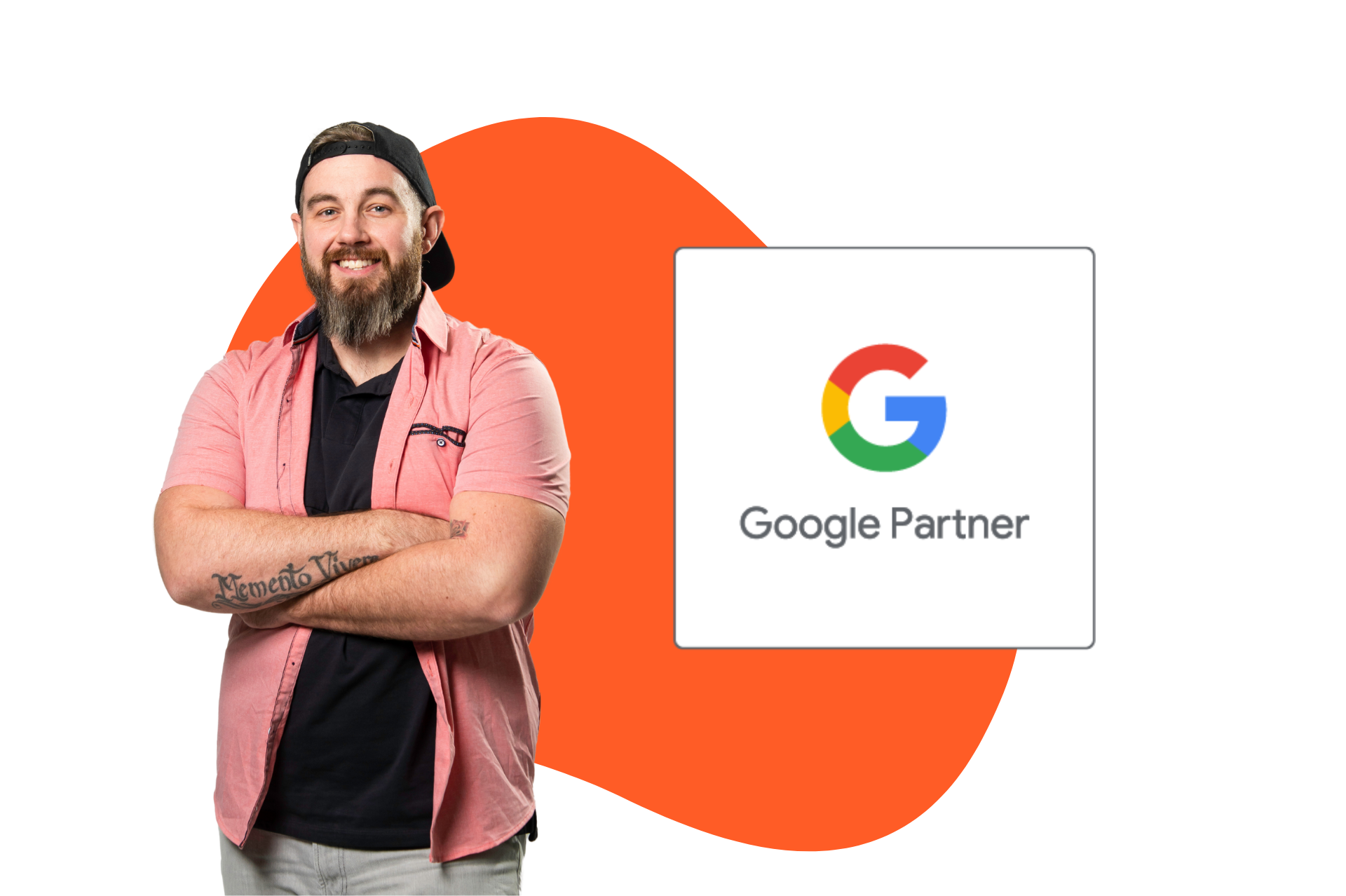 Tired of low quality Google Ads help? Partner with the best to
grow your agency!
We have heard it all. From freelancers, agencies, and your friend's cousin that just started digital marketing course…. It is hard to grow your agency when you can't rely on talent you hire to pull through. 
We have not only built our own agency, but have been helping other agencies for the last 3 years provide high quality Google Ads management they can rely on. 
Backend & client support like you
have never experienced

with Google Ads

We know how it is in the agency world. Scope creep is a real thing and having a tried and true method of onboarding, launch, and ongoing management is crucial. We have done all the hard work for you there and we just plug your agency into our system. 

We can have most accounts onboarded within 2 days. Not only that, but you get access to a dedicated account manager that will help you with any questions from your team or client.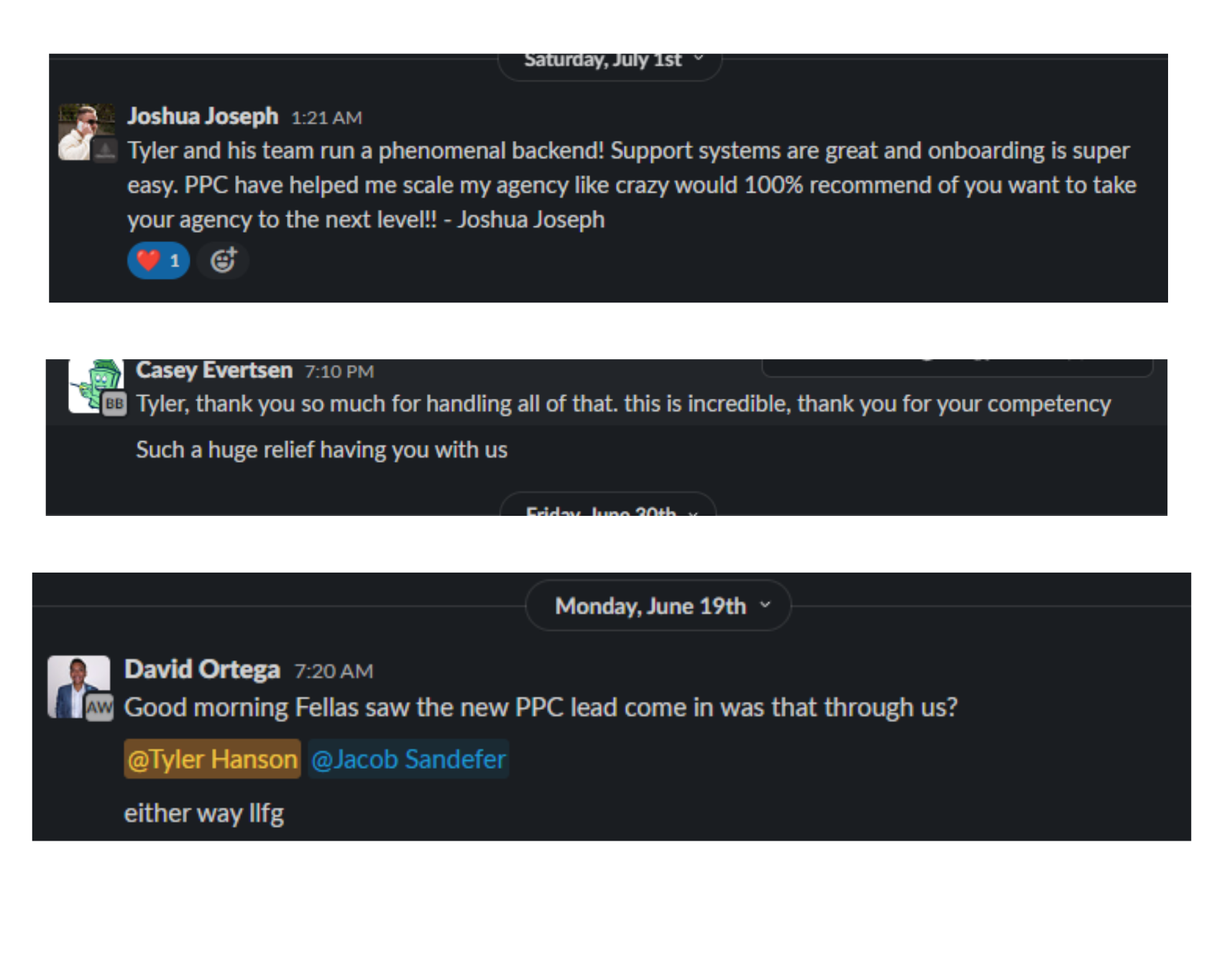 WHITE LABEL PPC CLIENT TESTIMONIAL
WE PROVIDE YOU EVERYTHING YOU NEED TO CONFIDENTLY SELL
GOOGLE ADS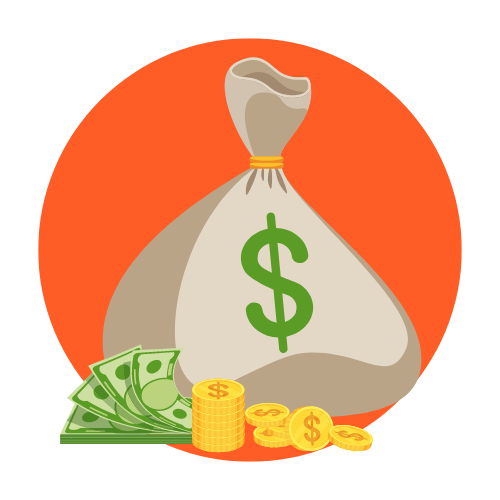 Partner Pricing
When you sign up to be a partner you get access to our discounted pricing for accounts. Our pricing starts at $450/month with NO setup fees. The more accounts you have we have tiered price breaks to take advantage of.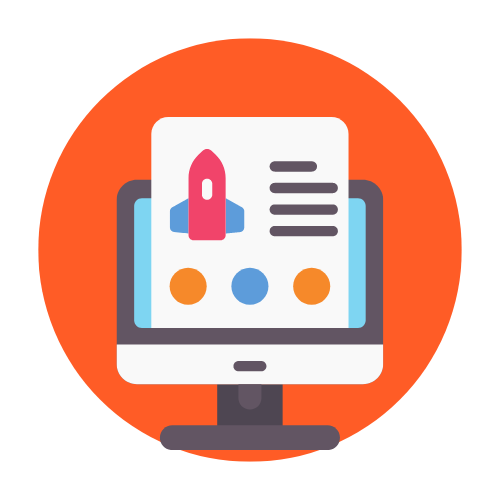 Conversion Focused Landing Pages
We utilize HighLevel to build landing pages for our lead generation clients. These are tested and tried pages that will help convert leads at a higher rate. We include this at no additional cost to our partners.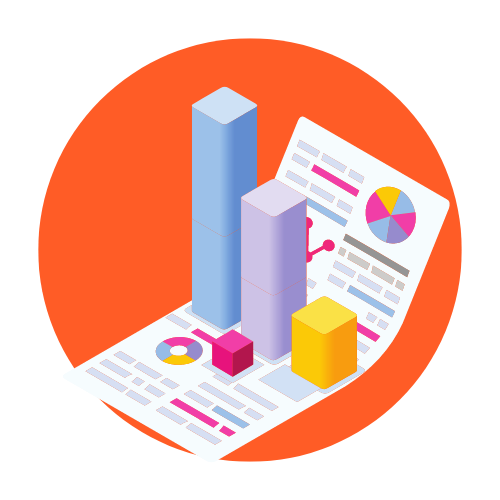 White Label Reports
Every week and month you get a report card of the account and how it is performing. This will be branded with your information so you can share with your client and impress them with solid reporting that is easy to understand.
You deserve a white label partner that grows with
you
We know how hard it is to grow and scale your businss. We believe you deserve top quality Google Ads white label support to rely on to scale your agency services.
Google Partner
We have continually pushed our team to be on the front edge of updates with Google. Allowing us to be a certified Google Partner. All team members are certified an vetted through our own internal qualifications.
$1 Million in ad spend managed monthly
Each month we manage appx $1 million in ad spend. We say this to show we have systems, tools, and people in place to make this machine run. A machine you can rely on as an agency.
niche experience
Over the years we have been able to advertise in over 100 niches. You get that experience day 1 as a partner. There isn't much we haven't seen or done as far as advertising on Google. yes…we have sold ghost detection equipment on google shopping…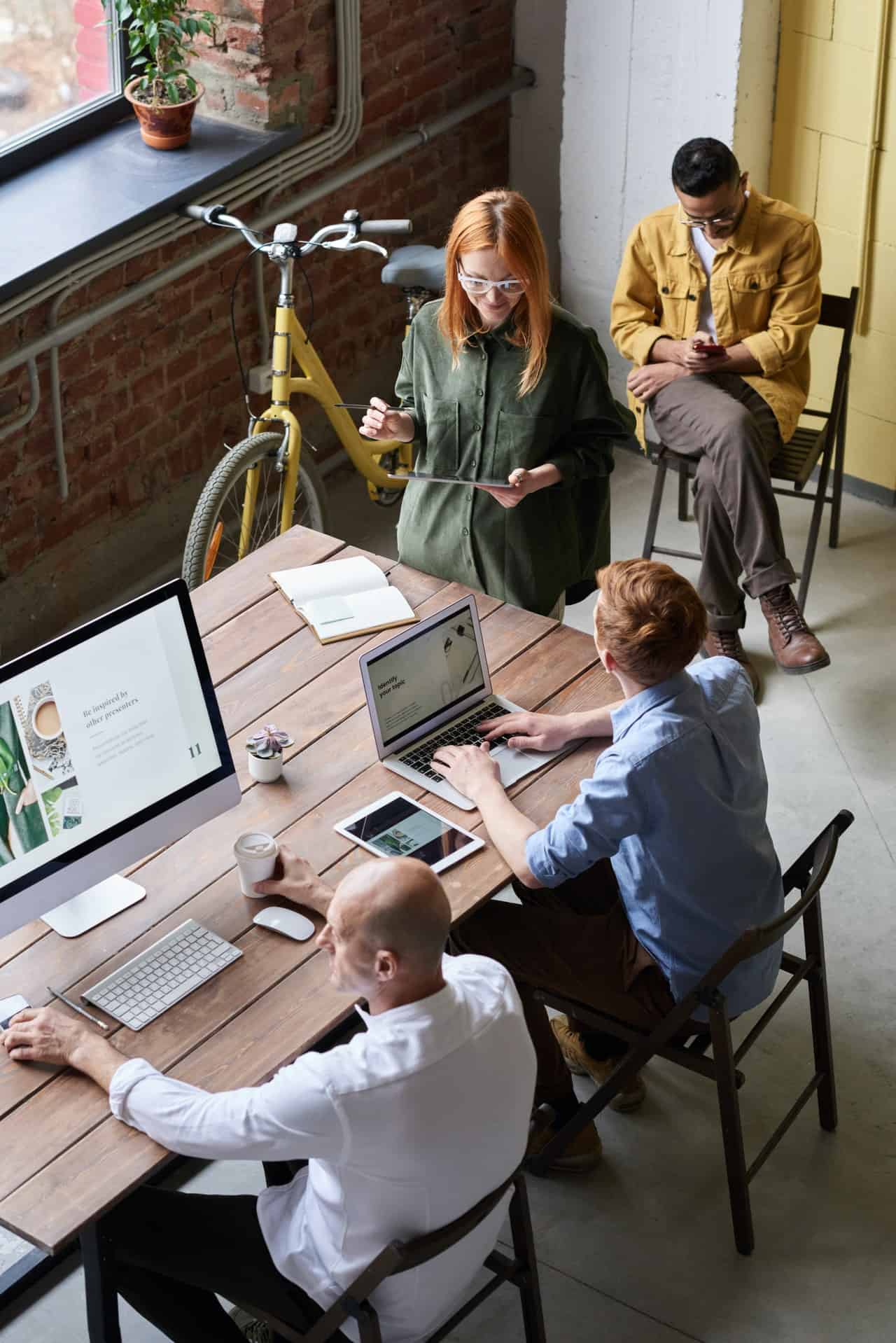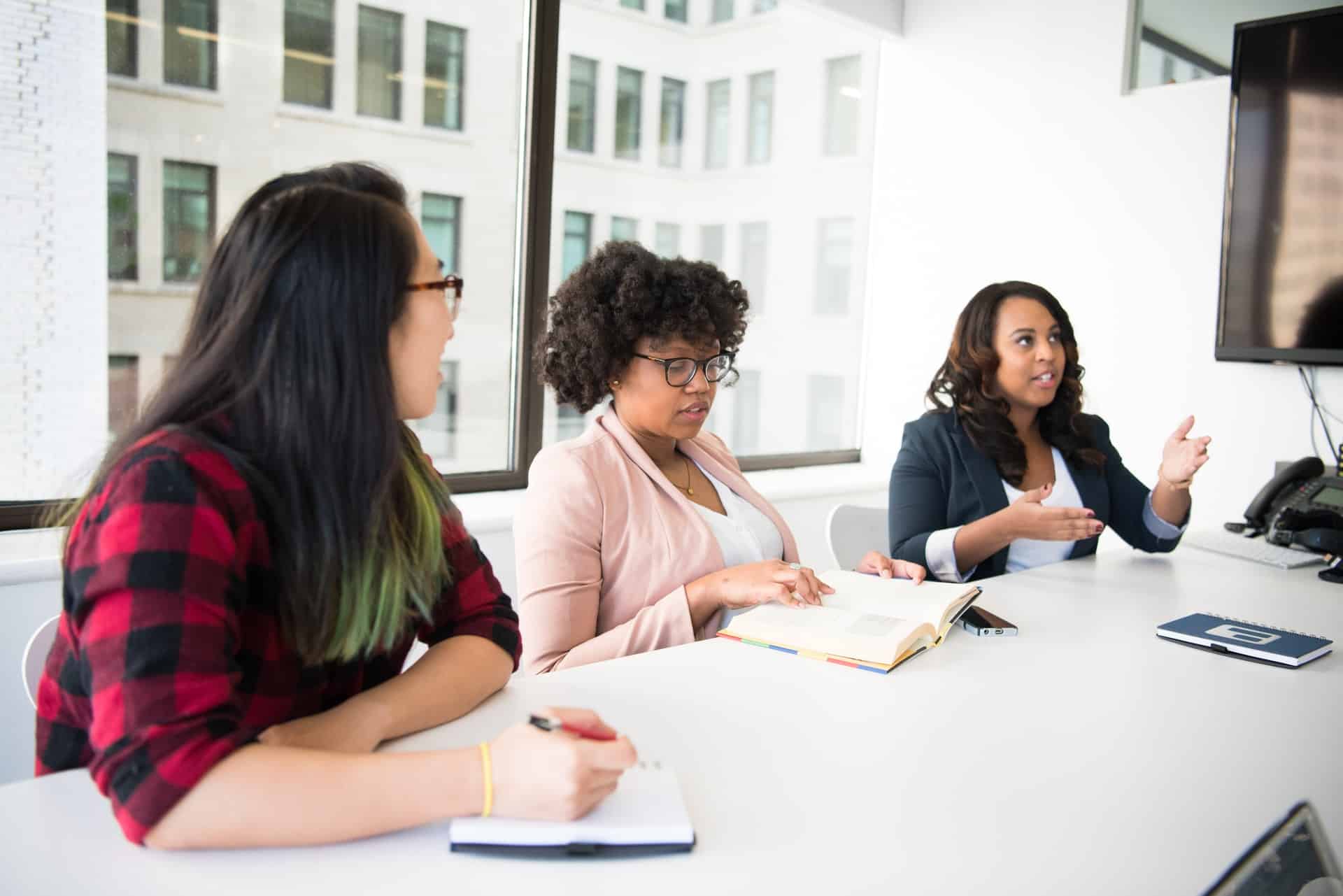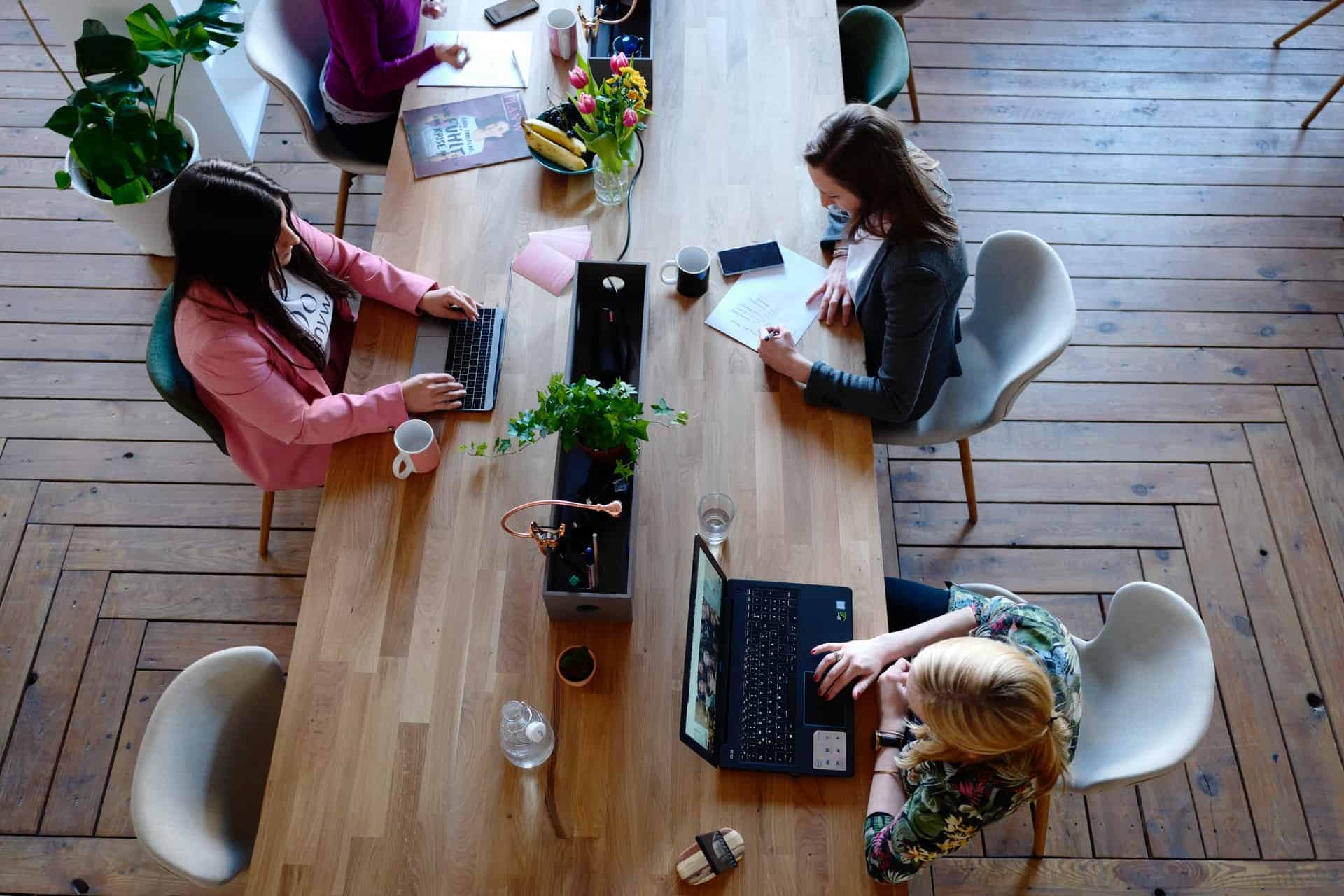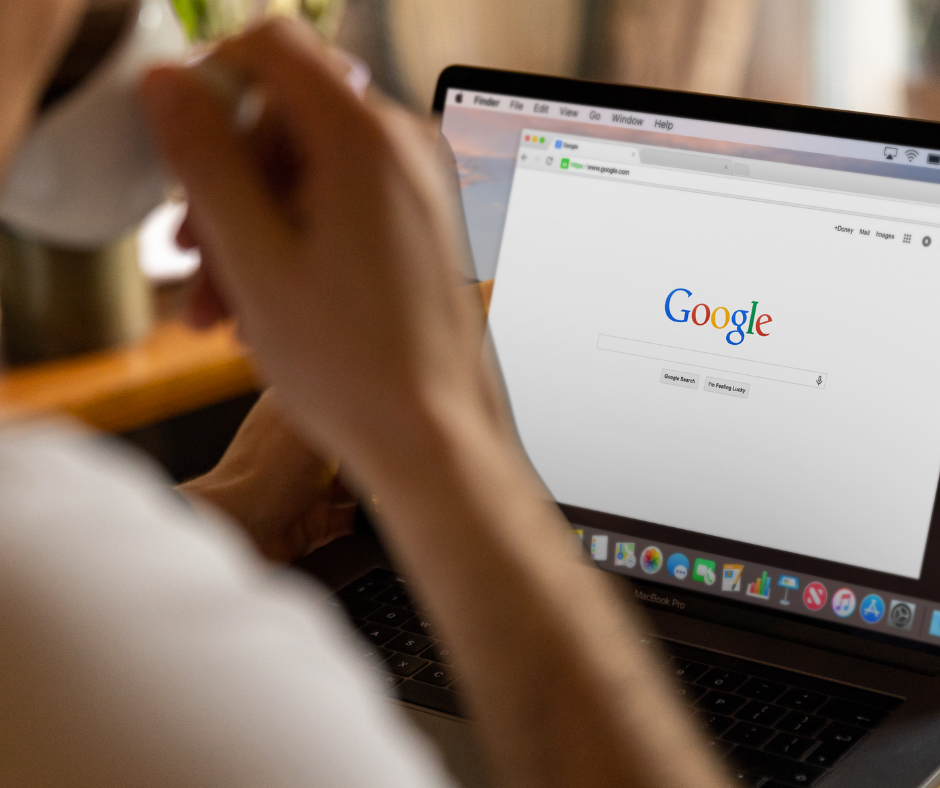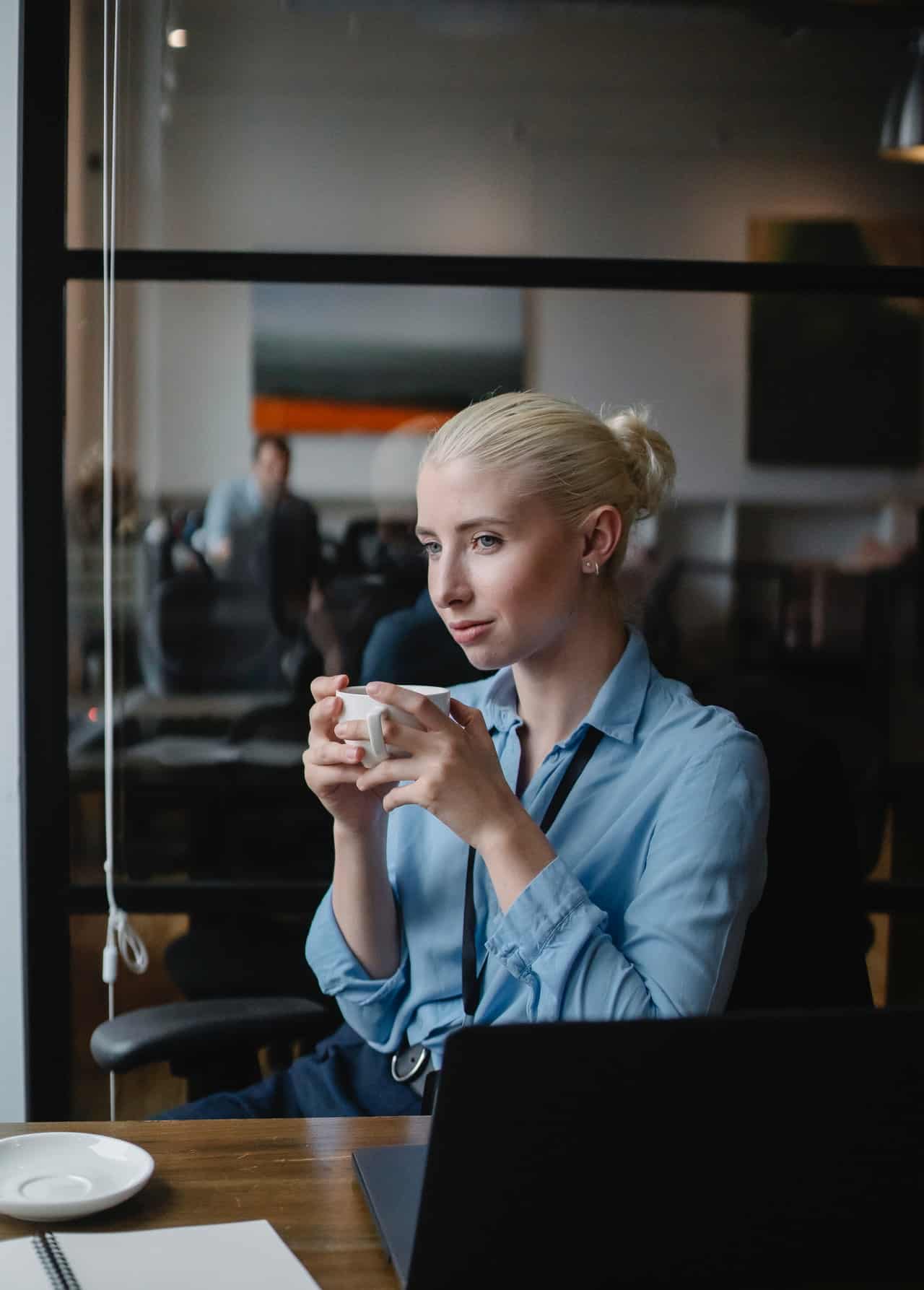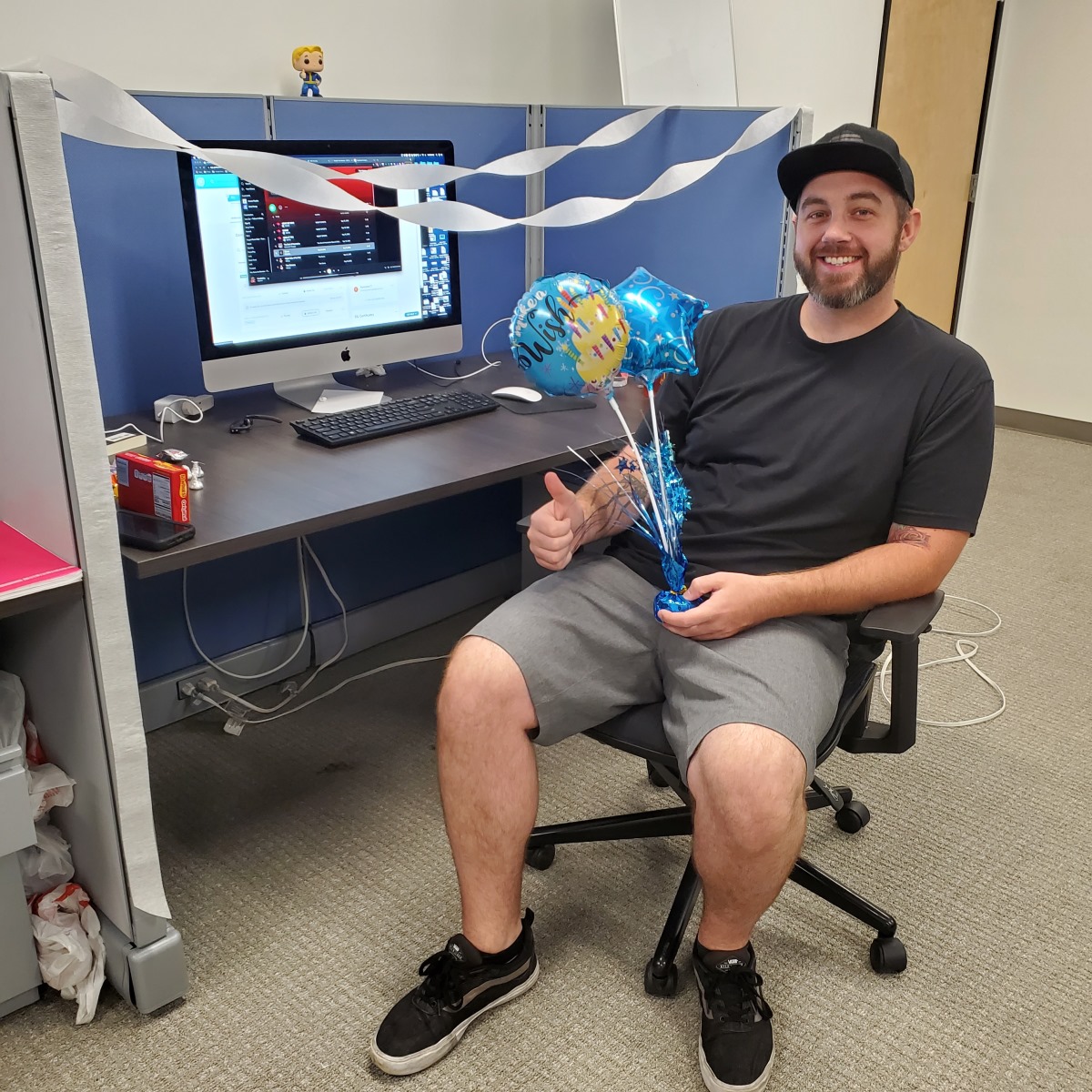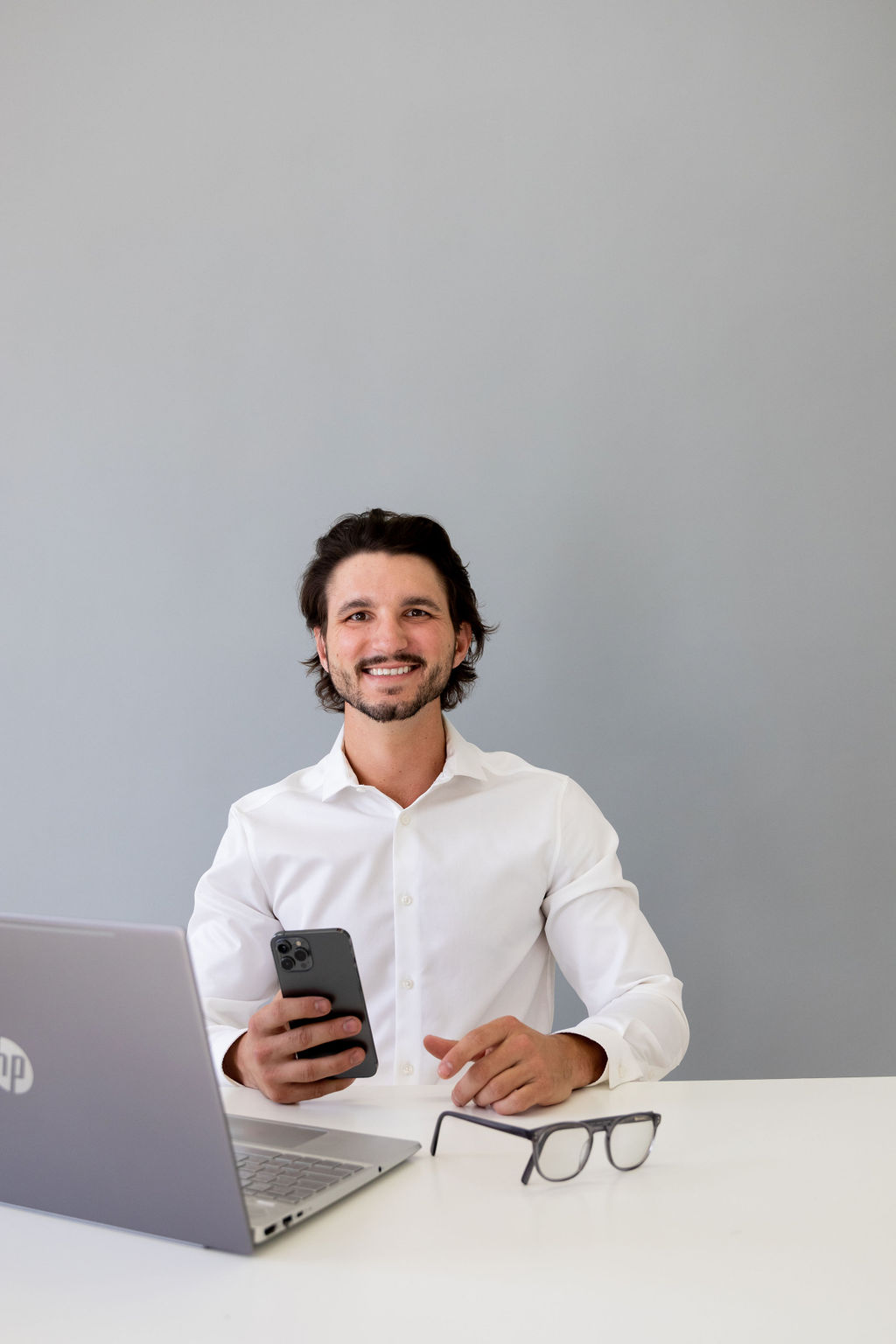 How To Be A
Partner
Being a partner is as simple as filling out the form below. Really…you don't even need to have a client yet, but if you want access to our partner resources this is currently free to join as a partner. 
Step 1

Submit Your Partner Application
First step is to submit your agency information on our form below. Just a few questions to get to know you. From here you will be sent our pricing and service breakdown. We would also love to jump on a call if your up for it too. 
Step 2

complete client onboarding forms
While you can be a partner without having any clients we hope the time comes when you are ready to onboard an account for us to manage. To do this we have a client onboarding form that you fill out and gets queued in our system to get working on. We bill you once this form is submitted. 
Step 3

start scalling your agency
Each week after launch you get a report card of account performance and our team is available at your disposal to help with your client or team questions. Sit back and keep hunting for clients while we do all the work. 
Quis blandit turpis cursus in hac habitasse platea dictumst quisque sagittis purus sit amet volutpat consequat mauris nunc congue nisi
Sarah Morrison

Founder of xyz.com
Rhoncus mattis rhoncus urna neque viverra justo nec ultrices dui sapien eget mi proin sed libero enim sed faucibus turpis in eu mi bibendum neque
Leland Bloggs

Founder of xyz.com
Pellentesque habitant morbi tristique senectus et netus et malesuada fames ac turpis egestas integer eget aliquet nibh praesent tristique magna sit amet purus gravida quis blandit turpis cursus in hac 
Jessica Morrison

Founder of xyz.com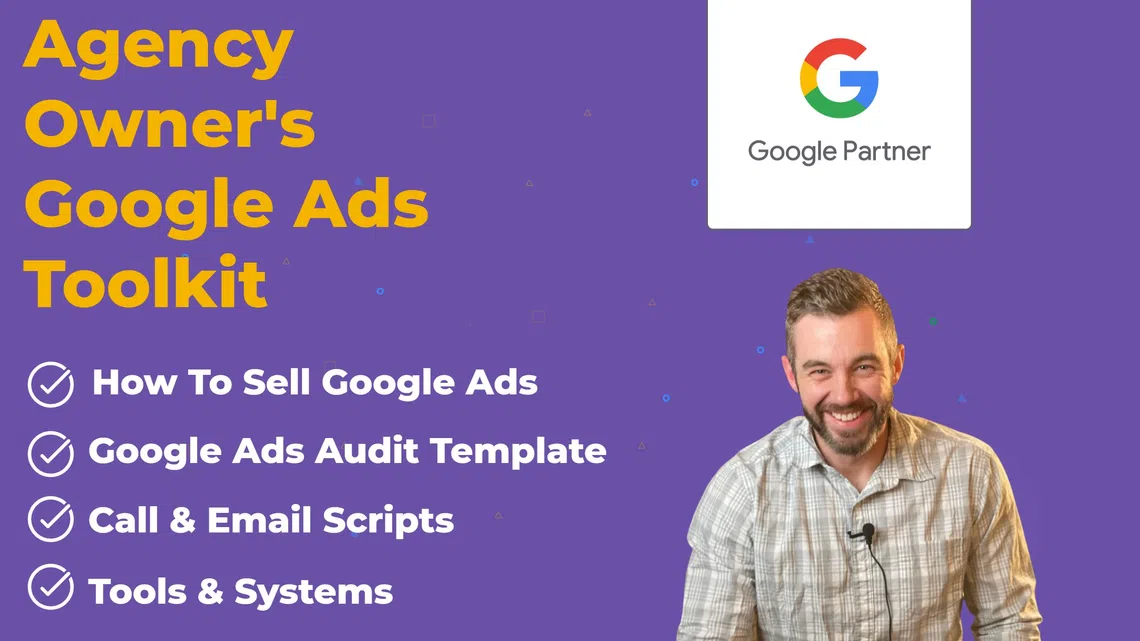 Get Free Access To Our Agency Owner's
Google Ads 

Toolkit

This free course is full of great resources for any agency owner looking to add Google Ads management to their services. Get free access to our to good to be true course. Learn how to sell Google Ads management to prospects.